Online Chapel

Meatfare Thursday

Make a Stewardship Pledge
Remember to fill out your Stewardship Form and submit it to the church office.
Download the 2021 Stewardship Form Here
You can make a Stewardship Donation of any amount over $5.00. Just type in the amount you would like to donate and you will be redirected to Pay Pal where you can make a secure donation. You do not need a Pay Pal account to make a donation just simply just click the link that says "Pay with Credit Card". Thank you for you Stewardship Pledge.
Make a Donation
Learn About Our Parish
Learn more about the St. Stefanos community and how to get involved!
Learn More


Upcoming Services & Events
Our Mission

The Metropolis of Atlanta's mission is to energize, cultivate and guide the faithful in the Southeastern United States by proclaiming the Faith and Gospel of Christ, and teaching and spreading the Orthodox Christian Faith.

St. Stefanos' Mission is to share the Gospel Message of Jesus Christ and the Orthodox Christian Faith with others for the glory of God.
O Stephen, a crown of royalty was laid on your head for contests you courageously endured for Christ our God, as first among Martyred saints. You stood in accusation of the raging Judeans; and you saw your Savior at the right hand of the Father. We pray that you will ever entreat Him to save our souls.
Learn About Orthodoxy
God invites us to experience and participate in His love by offering ourselves to one another.
Read More

Sunday Service:
Orthros (Matins):
8:45 AM
Divine Liturgy:
10:00 AM
Search Our Website

Please enter a search term to begin your search.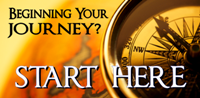 Join Us for Worship
Gathering as His Church, we give thanks to God in the Liturgy.
Sunday Services
Orthros 8:45 am - Divine Liturgy 10:00 am
Address: 3600 76th Street North St. Petersburg, FL 33710
Phone: 727-345-8235
Learn More
Latest News
National Church Musicians Sunday
October 24, 2020